From Vision to Reality:
Experience Top-tier Bathroom Remodeling
At Build Source, we believe that your home is a blank canvas. It is waiting to be transformed into a reflection of your unique style and comfort. If you're seeking to reimagine your bathroom space, you've come to the right place. Our passion lies in turning your visions into reality, and our expertise in bathroom remodel is unparalleled in Seattle.

With years of experience and a dedicated team of professionals, we are committed to bringing your dream bathroom to life. Whether you're aiming for a sleek and modern aesthetic or a cozy and traditional ambiance, our comprehensive range of services caters to diverse tastes and preferences.
Our Approach to Bathroom Remodel
At Build Source, we understand that your bathroom is more than just a functional space – it's a canvas waiting to be transformed into a masterpiece that reflects your personal style and enhances your daily routines. Our approach to bathroom remodel is rooted in a deep appreciation for design, functionality, and the unique needs of each homeowner. When you choose us, you're choosing a partner who is dedicated to making your dream bathroom a reality.

Understanding Your Vision

We believe that every successful remodel project begins with a shared vision. Our experienced team takes the time to listen to your ideas, preferences, and aspirations. Whether you're drawn to sleek modern designs or a more classic, cozy aesthetic, our goal is to understand your vision down to the smallest detail. We collaborate closely with you to ensure that your dream bathroom is brought to life in a way that aligns with your lifestyle and taste.

Designing for Functionality and Aesthetics

Functionality and aesthetics go hand in hand in creating a truly remarkable bathroom. Our design approach balances these two crucial elements, creating a space that not only looks stunning but also serves its purpose seamlessly. We carefully consider the layout, lighting, storage solutions, and fixtures to ensure that every element enhances the overall experience. The result is a space that's not only visually appealing but also a joy to use.

Material Selection and Quality

Quality is at the heart of everything we do. We believe that a well-designed bathroom should stand the test of time, and that starts with the materials we choose. Our experts meticulously select premium materials that combine durability with elegance, ensuring that your new bathroom remains a source of pride for years to come. From the tiles to the fixtures, every element is chosen with the utmost care and attention to detail.

At Build Source, our approach to bathroom remodeling is driven by a passion for excellence, a commitment to personalized service, and a desire to create spaces that inspire. We take pride in transforming bathrooms into havens of comfort and style, and we can't wait to embark on this exciting journey with you.
Bathroom Services We Offer

When it comes to bathroom remodel, we offer a range of services tailored to your needs, preferences, and budget. Whether you're envisioning a complete transformation or seeking to enhance specific aspects of your bathroom, our dedicated team is here to bring your ideas to life.

Full Bathroom Remodel

Comprehensive Makeover from Start to Finish: Our full bathroom remodeling service is designed to provide a holistic transformation. We handle every step of the process, from the initial design concept to the final finishing touches. This all-encompassing approach ensures that your bathroom not only looks stunning but also functions seamlessly.
Complete Transformation of the Space: With our full remodeling service, you can expect a complete overhaul of your bathroom. We reimagine the layout, update fixtures, choose elegant materials, and incorporate innovative design elements. The result is a space that reflects your style and meets your practical needs.

Partial Bathroom Upgrades

Targeted Improvements for Specific Areas: Sometimes, all your bathroom needs is a focused upgrade to specific areas. Our partial bathroom upgrade service is perfect for those who want to enhance certain aspects of their space without committing to a full remodel. Whether it's updating the shower, replacing countertops, or refreshing the lighting, we can make targeted improvements that make a big impact.

Enhancing Existing Elements: Building upon the existing strengths of your bathroom, we expertly upgrade elements that require attention. Our team carefully evaluates the space to identify opportunities for improvement. By enhancing existing features with modern designs and quality materials, we breathe new life into your bathroom.

Bathroom Design Consultation

Expert Guidance in Conceptualizing Designs: Not sure where to start with your bathroom remodel? Our design consultation service is here to provide expert guidance. We'll sit down with you to understand your preferences, lifestyle, and aspirations. Through collaborative discussions, we'll help you visualize design concepts that align with your vision.
Translating Ideas into Viable Plans: Turning ideas into actionable plans is a critical step in the remodel process. Our experienced team excels at taking your concepts and translating them into practical, aesthetically pleasing designs. We consider every detail, from layout and color schemes to materials and fixtures, ensuring that your vision comes to life in a tangible way.
Why Choose Build Source for Remodel

At Build Source, we understand that choosing the right partner for your bathroom remodel project is crucial. With our unwavering commitment to excellence, a team of dedicated experts, and a proven track record in Seattle, here's why Build Source is the ultimate choice for transforming your bathroom space.

Experienced Team

Skillful Designers, Architects, and Craftsmen: Our team comprises skilled professionals who bring their expertise to every project.
Staying Up to Date with Industry Trends: The world of design and remodel is ever-evolving. Our commitment to excellence extends to our commitment to staying informed about the latest trends, materials, and techniques.

Tailored Solutions

Putting Clients' Preferences at the Forefront: Your preferences are our guiding light. We believe in crafting spaces that resonate with your individuality.
Personalizing Designs for Each Project: Every home has its unique character, and every homeowner has distinct tastes. We take pride in our ability to create custom designs that seamlessly integrate with your existing home aesthetics.

Commitment to Quality Bathroom Remodel

Delivering Enduring Craftsmanship: We understand that a well-executed remodel project is an investment in your home's future. Our commitment to quality is evident in every aspect of our work.
Ensuring Long-Term Satisfaction: Your satisfaction is paramount to us. By adhering to rigorous quality standards, we ensure that our work not only meets but exceeds your expectations.

Proven Track Record in Seattle

Showcasing Successful Remodeling Projects: Our portfolio is a testament to the transformative power of our work. Every project tells a story of meticulous planning, flawless execution, and breathtaking results.
Building a Trusted Reputation: Build Source is more than just a name; it's a trusted brand in Seattle's remodeling landscape.
At Build Source, we don't just remodel bathrooms; we create spaces that leave a lasting impression. With an experienced team, tailored solutions, a commitment to quality, and a proven track record, we're excited to embark on a journey of transforming your bathroom into a work of art.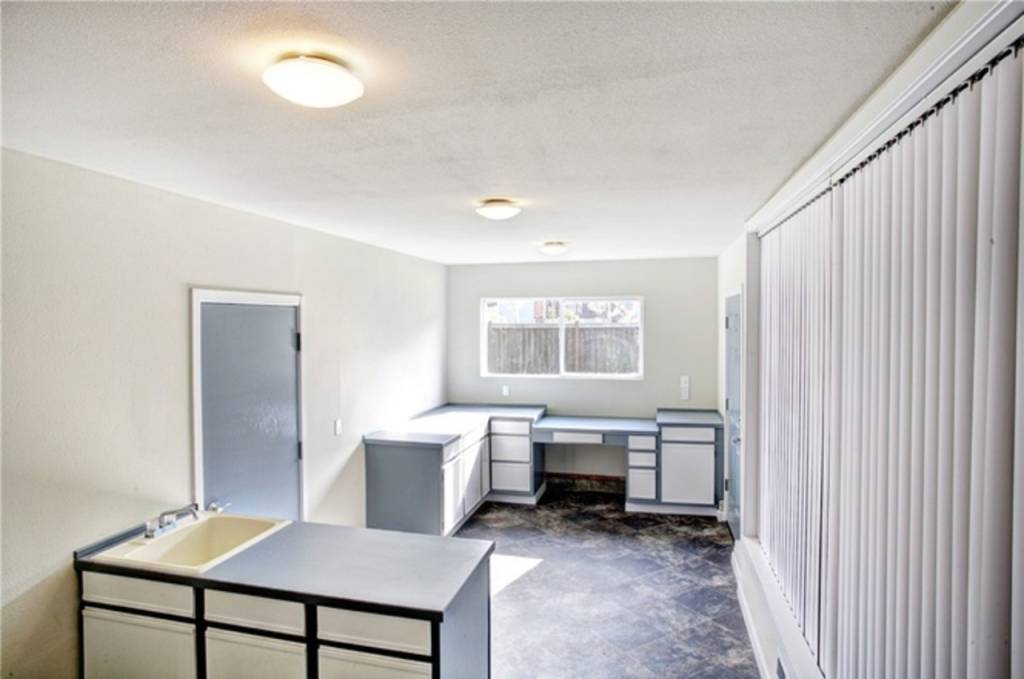 Contact Us

Are you ready to turn your bathroom remodel dreams into reality? We're thrilled to embark on this exciting journey with you. At Build Source, we're here to guide you through every step of the process and create a bathroom that exceeds your expectations.

Schedule Consultation

Your first step toward transforming your bathroom starts here. Schedule a consultation with our expert team to discuss your ideas, preferences, and vision for your dream bathroom. We'll provide you with valuable insights and recommendations, helping you make informed decisions about the remodel process.

Starting the Remodeling Journey

Embarking on a bathroom remodel project is an exhilarating experience. It's a chance to infuse your personality into your home and create a space that truly resonates with you. We understand the excitement that comes with this journey, and we're here to guide you through every detail, ensuring that the process is smooth and enjoyable.
Locations We Serve:

Get in Touch

Ready to take the first step? Contact us today to schedule your consultation. We're just a phone call away, and our friendly team is eager to assist you.
You can also reach out to us via email or through the contact form on our website. Connect with us on social media to stay updated on our latest projects and remodel insights.
Let's transform your bathroom into a haven of comfort, style, and functionality. Contact Build Source now to embark on a remodeling journey that promises remarkable results.