Glow with Our Bathroom Redesigns
Welcome to Build Source, where Puyallup homes are transformed into havens of relaxation and luxury. As homeowners in the Puyallup region, we understand the unique tastes and preferences of our community. Whether you're dreaming of a serene spa-like retreat or a modern minimalist bathroom, Build Source is the trusted partner you've been searching for.
With a reputation built on quality craftsmanship and impeccable attention to detail, our bathroom remodels aren't just about changing spaces; they're about elevating lifestyles. Dive in and discover how we're making Puyallup homes glow, one bathroom at a time.
Why Choose Build Source in Puyallup?
When it comes to revamping your home, especially a space as intimate as your bathroom, wouldn't you want someone who truly understands your vision? At Build Source, we pride ourselves on our deep roots in the Puyallup community, granting us insights that outsiders can't match.
Local Expertise: Our team isn't just comprised of skilled craftsmen and design experts; we're also your neighbors. We've seen the evolution of Puyallup home styles, understanding the unique blend of tradition and modernity that our homeowners seek.
Understanding Puyallup Homeowners: Living and working here has given us firsthand knowledge of the aspirations and dreams of Puyallup homeowners. We've listened to your stories, understood your needs, and transformed these insights into designs that resonate. Every project we undertake celebrates the individuality of the homeowner while capturing the spirit of our vibrant community.
Dedicated Service Tailored for Puyallup: Every city has its heartbeat, and for us, Puyallup's rhythm is home. This isn't just another project on a map for us; it's about serving our community. From personalized consultations to ensuring we're always just a call away for any post-project support, our dedication to Puyallup shines through in every interaction.
Bathroom Remodel Services Near Me
Renovating your bathroom is more than just a home improvement task; it's about creating a personal sanctuary where you can relax and rejuvenate.
Comprehensive Remodeling Solutions: Whether you're looking to revamp your master bathroom into a luxurious spa-like retreat or transform that small bathroom into a modern marvel, we've got you covered. Our wide range of services caters to both expansive makeovers and space-saving revamps.
Modern Designs with a Touch of Elegance: Inspired by the latest global trends and influenced by local aesthetics, our designs strike the perfect balance.
High-Quality Materials for Lasting Durability: Your bathroom sees daily use, and it deserves materials that can stand the test of time. We source the finest quality tiles, fixtures, and fittings that don't just look great but also promise years of durability. From sleek granite countertops to efficient water-saving fixtures, quality is our signature.
Tuned into the Latest Trends: At Build Source, we're always evolving. We attend design showcases, stay updated with industry journals, and listen to what homeowners like you desire. Whether it's the latest in smart bathroom technology or the revival of a classic design element, we're on top of it.
The Build Source Process: Transformation Right Around the Corner
Renovating a beloved space in your home, especially a bathroom, can feel like a daunting task. But with Build Source, we simplify the journey for you. Our process, refined over years of serving the Puyallup community, ensures that every renovation is smooth, transparent, and uniquely tailored to your needs. Here's a glimpse into how we transform bathrooms right in your neighborhood.
1. Initial Consultation: We start by listening. During our first meeting, we'll discuss your vision, preferences, and specific requirements. Being right around the corner in Puyallup ensures we can schedule this at your convenience, making the process hassle-free from the get-go.
2. Design Phase: Drawing from our conversation and our understanding of local design preferences, we craft a plan that embodies your dream bathroom. We'll present you with a blend of modern trends and timeless classics that suit Puyallup homes.
3. Material Selection: Our proximity allows you to experience firsthand the quality materials we recommend. Whether it's a tile, a faucet, or a light fixture, we'll guide you through choices that promise durability and aesthetic appeal.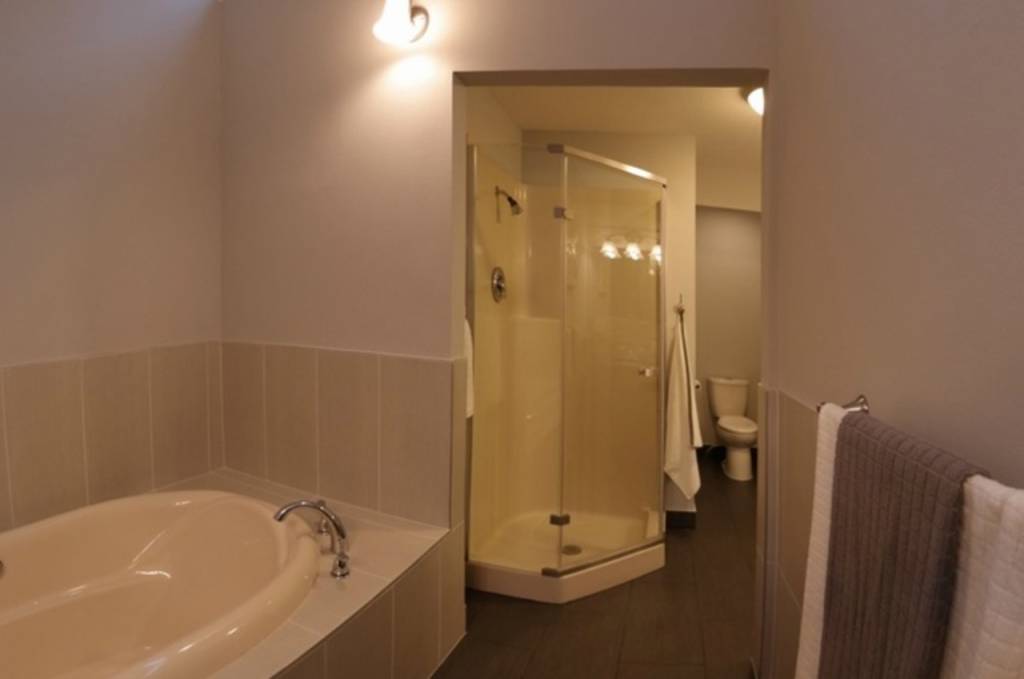 4. Execution: With a design in hand and materials selected, our local team rolls into action. Our understanding of Puyallup's local requirements ensures we secure any necessary permits swiftly and adhere to community guidelines.
5. Quality Checks and Review: Being nearby, we're always available for any tweaks or adjustments. We conduct rigorous quality checks and walk you through the revamped space, ensuring every detail aligns with your vision.
6. Post-project Support: Our journey doesn't end with the completion of the project. Our local presence means we're always just a call away for any post-renovation support or advice.
Contact Build Source Today: Your Next Renovation is Just a Call Away
The dream of an awe-inspiring bathroom transformation is closer than you think, especially when you have a trusted local partner like Build Source. With our deep-rooted presence in Puyallup, connecting with us is as easy as reaching out to a neighbor.