Stairs Remodeling Auburn:
Elevate Every Step with Build Source
In the very essence of every Auburn home, there lies a story. These tales are not just woven into the walls and rooms but also climb with every rise and tread of your staircase. At Build Source, located in the heart of Auburn, WA, we believe that staircases are more than mere connectors between floors—they are central to your home's character. With our specialized "Stairs Remodeling Auburn" services, we aim to ensure that every step you take is a testament to elegance, safety, and craftsmanship.
The Journey to Perfect Stairs
Every homeowner has distinct tastes and preferences. While some yearn for grandeur with ornate balustrades and rich wooden treads, others lean towards a minimalist charm with sleek lines and modern materials. Understanding these unique requirements is our forte. It's not just about remodeling stairs; it's about elevating your living experience.
Why Choose Build Source for Your Stairs Remodeling?
Master Craftsmanship: With a team possessing decades of combined experience, we have honed our skills to perfection. Each project, whether big or small, is executed with precision and an attention to detail that has made us a trusted name in Auburn.
Materials that Matter: From robust oak and elegant cherry to contemporary metals and glass, we source the finest materials to ensure durability and aesthetic appeal.
Safety First: While beauty is essential, safety is paramount. Our stair remodeling solutions factor in handrails, grips, and anti-slip measures to ensure every climb and descent is secure.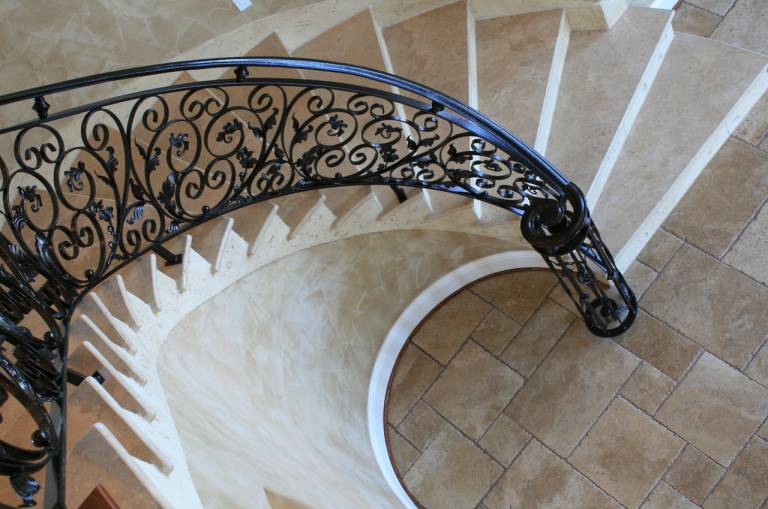 Personalized Solutions: We don't believe in one-size-fits-all. Each stair remodeling project begins with an in-depth consultation, diving deep into your vision and bringing it to life.
Value for Money: Quality doesn't necessarily mean exorbitant costs. At Build Source, we pride ourselves on offering competitive prices without compromising on the final output.
Our approach to stair remodeling is as unique as the homes we work in. Here's a glimpse into our process:
Consultation: Your journey begins with a detailed conversation. This stage lets us understand your aspirations and the scope of the project.
Design Phase: Post consultation, our designers draft potential layouts, presenting you with options that resonate with your vision.
Material Selection: We guide you through the myriad of choices, ensuring that you pick materials that are both aesthetically pleasing and functionally robust.
Execution: With designs and materials in place, our craftsmen step in. They meticulously reshape, reconstruct, and revitalize your staircase, always keeping you in the loop.
Final Inspection: We walk with you, step by step, ensuring that every detail aligns with your expectations.
Take the Next Step with Build Source
Elevate more than just your home's aesthetic. With our specialized stairs remodeling services, lift the very ambiance, character, and essence of your space. Rediscover the joy of ascending and descending a staircase that's crafted with passion, dedication, and expertise.
Visit Build Source in Auburn, WA, today. Let's embark on a journey to craft stairways that aren't just about reaching a destination but celebrating every step along the way.