Welcome to Build Source, Puyallup's leading expert in master bedroom suite renovations. We understand that your home is more than just a dwelling; it's a personal sanctuary, a space that should resonate with your unique taste and style. Especially in the heart of your home – the master bedroom suite.
Our mission is to help homeowners in Puyallup elevate their evenings and mornings in spaces that truly feel like their own. With a blend of craftsmanship, dedication, and local expertise, our team ensures that your vision comes to life in a way that's not just aesthetically pleasing but also functional and enduring. Dive in and discover how Build Source can transform your master suite into the room of your dreams.
Why Choose Build Source for Your Remodeling Needs?
When it comes to turning a house into a home, especially in the vibrant community of Puyallup, it's the subtle touches and the intricate details that make all the difference. Here at Build Source, our dedication to your dream space goes beyond just tools and materials. Here's why we are the go-to choice for many homeowners like yourself:
1. Craftsmanship that Speaks Volumes
In the realm of home renovations, craftsmanship isn't just about skill—it's an art. At Build Source, our experienced artisans approach every project as a unique canvas, meticulously crafting every aspect, from the initial sketches to the final touches. Our work isn't just about renovating; it's about creating a masterpiece that reflects your aspirations, taste, and lifestyle. When you walk into a room remodeled by us, you'll instantly sense the difference: a harmony of form, function, and finesse that speaks of timeless quality.
2. Commitment to Local Homeowners
Being rooted in Puyallup gives us more than just a business address—it provides us a deep-seated connection to the community. We recognize and celebrate the diverse styles, preferences, and histories that make Puyallup homes unique. This is why every project is approached with a local touch, ensuring that the end result not only elevates your home but also complements the local architectural tapestry. Your home's charm and heritage matter to us as much as they do to you.
3. Understanding Puyallup's Design Nuances
Every region, every town, has its unique design ethos. In Puyallup, there's a delicate balance of tradition and modernity, rustic charm and contemporary elegance. We've spent years immersing ourselves in this design language. Whether it's selecting materials, suggesting design elements, or fine-tuning finishes, our recommendations are always made with Puyallup's distinct aesthetic in mind.
Choosing Build Source means entrusting your home to a team that cares, a team that understands, and most importantly, a team that delivers. Reach out to us today and witness firsthand the Build Source difference.
Master Bedroom Suite Remodeling Near Me
The master bedroom suite is not just any room in your home—it's your retreat, your sanctuary. Whether you're in Puyallup or its surrounding areas, Build Source offers a spectrum of specialized services to bring your vision for this special space to life:
1. Master Suite Renovation
Your suite should be more than just a place to sleep; it should be a reflection of your aspirations and tastes. At Build Source, we tailor your space to mirror your distinct vision. From optimizing layouts to picking out the perfect color palettes, our team ensures your master suite becomes the tranquil escape you've always dreamt of.
Storage doesn't have to be mundane. With our custom cabinetry solutions, elevate your master suite's storage capabilities without compromising on aesthetics. Be it a contemporary floating vanity or a traditional built-in wardrobe, our designs seamlessly blend functionality with style, ensuring every item has its place, all while enhancing the room's elegance.
3. Flooring and Tiling Services
A floor isn't merely a surface to walk on—it's the foundation of your room's aesthetics. Using quality materials, we breathe life into your floors and walls. Whether you prefer the rustic warmth of hardwood, the luxury of marble tiles, or the modernity of polished concrete, Build Source crafts flooring solutions that are durable, stylish, and perfectly suited to Puyallup homes.
4. Lighting and Electrical Solutions
Lighting can set the mood, emphasize architectural details, and even make spaces appear larger. We at Build Source recognize the transformative power of good lighting. Our team not only ensures safe and efficient electrical setups but also advises on lighting fixtures and placements that illuminate your master suite in the most flattering ways. Dimmers for a cozy atmosphere, accent lights to highlight art pieces, or ambient lights for general brightness – we've got it all covered.
At Build Source, we believe that a successful remodeling project isn't just about the final result. It's about the journey—every step taken with meticulous care, ensuring our Puyallup homeowners are an integral part of the transformation. Here's a glimpse into our tried-and-true remodeling process:
1. Initial Consultation:
Your home, your vision. Our initial consultation is all about listening.
We want to understand your requirements, your aesthetic preferences, and your functional needs. This session allows us to delve deep into what you envision for your space. Whether it's a particular theme, a specific material, or a unique feature you desire, we're here to comprehend and advise.
2. Design and Planning:
Once we've captured your vision, our talented design team gets to work. Crafting a detailed plan that not only embodies your desires but also optimizes the available space and resources. We present mock-ups, 3D renders, and material samples, ensuring you get a comprehensive preview of the final outcome. This phase allows for tweaks and changes, guaranteeing the design aligns perfectly with your expectations.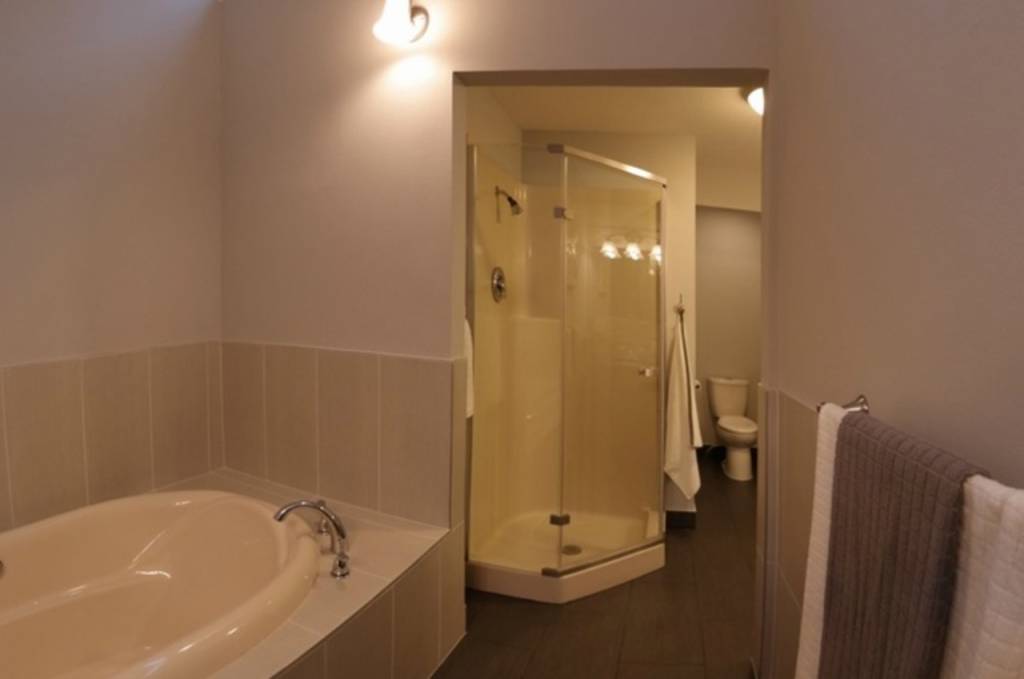 3. Execution:
With a clear design in hand, our skilled craftsmen take center stage. They bring the blueprint to life with utmost precision, dedication, and an unwavering commitment to quality. At Build Source, we pride ourselves on timely delivery, ensuring minimal disruption to your daily life, all while maintaining the highest standards of workmanship.
4. Final Walkthrough:
But our job doesn't end when the last nail is in place. We invite you for a final walkthrough of the remodeled space. This ensures every detail, no matter how minute, is up to your expectations. It's an opportunity for you to see, touch, and feel the transformation, and for us to make any last-minute adjustments if required.
FAQ - Frequently Asked Questions
Ready to bring your home remodeling vision to life? We'd love to hear from you. Whether you're looking for a detailed consultation or just want to know more about what Build Source offers, our team is here to assist.