Fireplace Remodeling in Auburn, WA
Are you a proud homeowner in Auburn, WA, looking to transform your living space into a warm and inviting haven? Look no further than Build Source for exceptional fireplace remodeling services tailored to your unique needs. Our experienced team is here to make your dream fireplace a reality, enhancing both the aesthetics and functionality of your home.
Elevate Your Home with Fireplace Remodeling
Auburn is known for its picturesque landscapes and cozy neighborhoods, and what better way to complement the charm of your home than with a beautifully remodeled fireplace? At Build Source, we understand the significance of the fireplace as the heart of your living space. Our fireplace remodeling services are designed to elevate your home's ambiance while adding warmth and character.
Why Choose Build Source for Fireplace Remodeling?
Our team of skilled artisans at Build Source possesses years of experience in fireplace remodeling. We take pride in our attention to detail and commitment to delivering top-notch craftsmanship. Whether you envision a traditional, rustic, or modern fireplace, we have the expertise to bring your vision to life.
No two homes are alike, and we believe your fireplace should reflect your personal style and preferences. Our experts will work closely with you to understand your design ideas, budget, and timeline. We then create a customized fireplace remodeling plan that aligns with your vision and needs.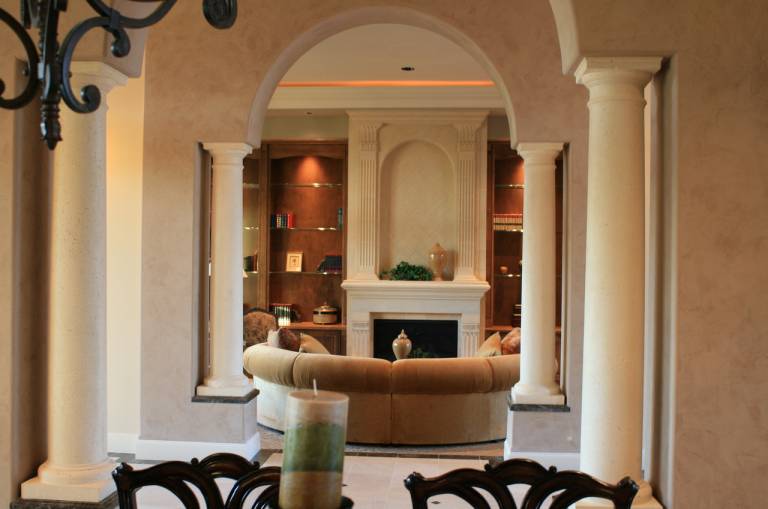 At Build Source, we source high-quality materials to ensure the longevity and durability of your fireplace. From exquisite mantels to fire-resistant stones and tiles, we use only the finest materials to guarantee your fireplace stands the test of time.
Efficient Turnkey Services
We understand that a remodeling project can be disruptive to your daily life. Our team is dedicated to minimizing inconvenience by providing efficient turnkey services. From concept to completion, we manage every aspect of your fireplace remodel, ensuring a hassle-free experience.
Remodeling your fireplace shouldn't break the bank. Build Source offers a range of budget-friendly options without compromising on quality. We work within your budget constraints to deliver a fireplace that exceeds your expectations.
Our Fireplace Remodeling Process
Our journey begins with a comprehensive consultation. We'll sit down with you to discuss your vision, preferred design elements, and budget. This initial step allows us to understand your unique requirements and create a roadmap for your fireplace remodel.
Once we have a clear understanding of your preferences, our team will draft a design plan tailored to your specifications. We'll provide you with detailed drawings and material options to help you visualize the end result.
With your approval of the design, our skilled craftsmen get to work. We'll efficiently execute the construction phase, keeping you informed every step of the way. Our goal is to transform your fireplace into a stunning focal point that complements your home's interior.
Quality is our top priority. Before we consider the project complete, we conduct a thorough final inspection to ensure every detail meets our rigorous standards. We want you to enjoy your remodeled fireplace for years to come.
Once our work is done, it's time for you to bask in the warmth and beauty of your newly remodeled fireplace. Gather with family and friends around your cozy hearth, knowing that Build Source has brought your dream to life.
Contact Build Source Today!
Ready to embark on your fireplace remodeling journey in Auburn, WA? Contact Build Source, your trusted partner in home renovations. We're dedicated to enhancing your living space, one fireplace at a time.