Welcome to Build Source, where we bring Tacoma homeowners' visions to life with unparalleled craftsmanship and dedication. Nestled in the heart of Tacoma, Build Source has built a reputation for turning the ordinary into the extraordinary. If you've ever gazed out at your deck or patio and imagined something more — a space that's both functional and breathtakingly beautiful — you're in the right place.
In the vast sea of remodeling and construction companies, Build Source stands as a beacon of excellence for homeowners in Tacoma. But what truly sets us apart? Why do so many locals entrust their homes to us? Let's delve deeper.
The Build Source Difference: Merging Design, Quality, and Local Expertise
At Build Source, we believe that every home tells a story, and every deck or patio is a chapter of that narrative. Our team, deeply rooted in Tacoma, merges contemporary design with top-tier craftsmanship.
Our Deck and Patio Services
Every homeowner dreams of a perfect outdoor space — a sanctuary to enjoy the sunsets, host barbecues, or simply relax after a long day. At Build Source, we recognize these aspirations and strive to transform these dreams into tangible realities. Here's a closer look at our specialized deck and patio services in Tacoma:
Comprehensive Deck Designs and Renovations
From the initial spark of an idea to the final touches, our deck services encompass every aspect of design and construction. Whether you're dreaming of a multi-level deck overlooking Tacoma's scenic views or a cozy space to sip your morning coffee, our team is here to guide and execute.
Patio Transformations that Elevate Outdoor Living
A patio is more than just a slab of concrete; it's a canvas waiting to be painted with memories. At Build Source, our mission is to transform ordinary patios into extraordinary living spaces. From intricate stone works to modern minimalist designs, our patio solutions cater to diverse tastes and needs.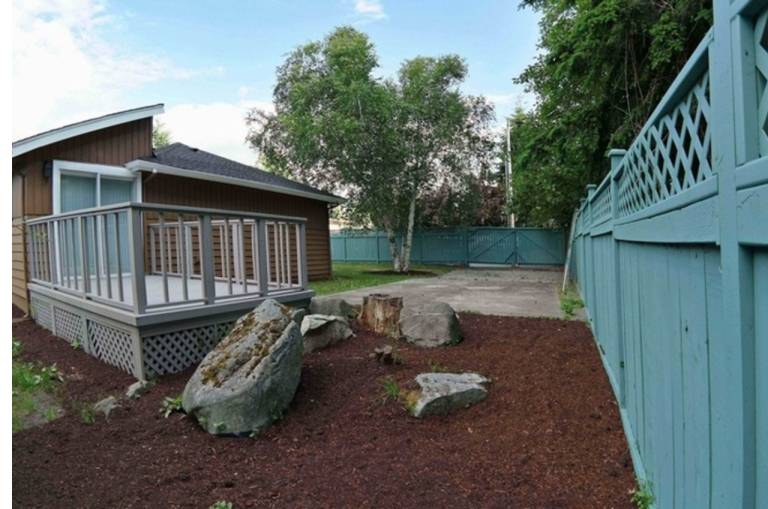 Safety and Functional Improvements for Your Outdoor Spaces
The beauty of a deck or patio is not merely skin deep. Safety and functionality lie at the core of every successful outdoor project. Our team integrates innovative solutions like anti-slip surfaces, reinforced railings, and weather-resistant materials to ensure that your space isn't just beautiful but also safe and enduring.
"Near Me" Professionals: Quick Responses, Personal Touch, and Familiarity with Local Regulations
The charm of Tacoma doesn't just lie in its scenic beauty, but in its close-knit community fabric. When you choose a "near me" professional like Build Source, you're not just getting a contractor; you're partnering with a neighbor. This proximity translates to:
Quick Responses: Be it an initial consultation, a mid-project change, or post-completion touch-ups, our team is just around the corner, ensuring swift and efficient communication and action.
Personal Touch: We pride ourselves on building relationships, not just structures. With a deep-rooted commitment to the Tacoma community, our team approaches each project with a personal touch, tailoring solutions to individual homeowner needs.
Familiarity with Local Regulations: Tacoma has its specific building codes and regulations. Our in-depth knowledge of local rules ensures a smooth, hassle-free remodeling process, avoiding potential regulatory pitfalls and ensuring compliance every step of the way.
Frequently Asked Questions
Over the years, we've interacted with numerous Tacoma homeowners, each with their unique concerns and queries. To help streamline your decision-making process, we've compiled some of the most frequently asked questions about our deck and patio remodeling services:
Look no further! Build Source is Tacoma's trusted partner for comprehensive deck and patio remodeling. With our local expertise, commitment to quality, and a deep understanding of Tacoma's architectural spirit, we promise an unparalleled remodeling experience.
The duration can vary based on the complexity of the design, size of the patio, and specific homeowner requirements. Generally, a standard patio remodel with Build Source ranges from a few days to a few weeks. During our initial consultation, we provide a detailed timeline tailored to your project.
Hiring local offers multiple advantages. First, understanding of Tacoma's unique architecture and environment ensures designs that resonate with the local aesthetic. Second, proximity guarantees quicker response times and efficient project management. Lastly, familiarity with local building regulations ensures a hassle-free remodeling process.
At Build Source, our mission extends beyond remodeling. It's about forging lasting relationships, building trust, and crafting spaces that Tacoma homeowners cherish for years. We reaffirm our unwavering commitment to serving you with excellence, precision, and heart.