Deck and Patio Remodeling Services in Puyallup
At Build Source, we're dedicated to turning your outdoor dreams into reality. If you're a homeowner in Puyallup searching for top-notch deck and patio remodeling services, you've come to the right place. Our passion lies in transforming ordinary outdoor spaces into extraordinary havens of relaxation and enjoyment. With our expertise and commitment to excellence, we're here to guide you through every step of the remodeling journey.
Discover Creative Deck Designs Perfectly Tailored to Your Home
At Build Source, we believe that your deck should reflect your individuality and preferences. Our experts work closely with you to understand your vision and create custom deck designs that truly resonate.
Quality Materials and Expert Craftsmanship for Lasting Beauty
We're committed to delivering excellence in every aspect of your deck remodeling project. From sturdy foundations to intricate detailing, our focus on quality guarantees lasting beauty and durability.
Enhance Curb Appeal and Create a Stunning Outdoor Gathering Area
A well-designed deck can significantly enhance the curb appeal of your home. Our deck remodeling services not only improve your outdoor aesthetics but also create a stunning gathering area for family and friends.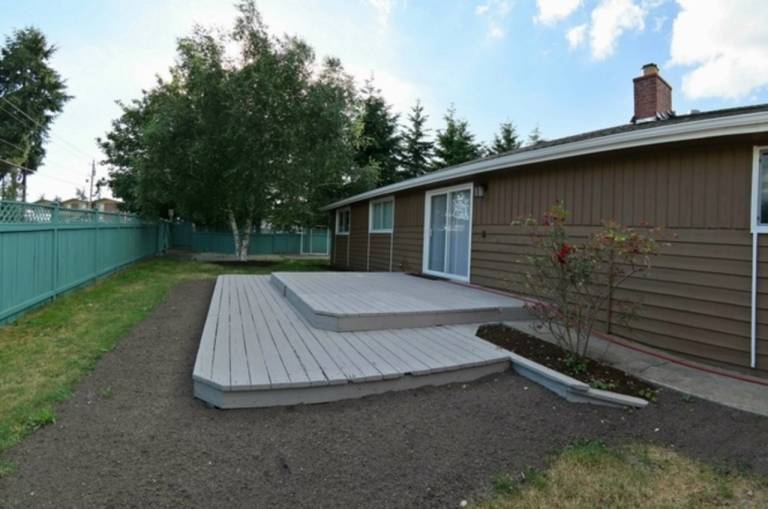 Patio Remodeling Near Me: Transform Your Relaxation Haven
With our expertise, your patio's potential knows no bounds. We take your ideas and turn them into a reality that's both functional and visually captivating.
Choose from a Variety of Patio Styles and Layouts
From modern minimalism to rustic charm, we offer a diverse range of patio styles and layouts to suit your preferences. Our team guides you through the selection process, helping you choose the perfect materials, colors, and features that align with your vision. Your patio will be a reflection of your unique taste and personality.
Enjoy Expert Advice on Furniture and Decor to Complete Your Oasis
Completing your patio oasis involves choosing the right furniture and decor elements. Our experts provide valuable insights and recommendations to help you select pieces that enhance comfort and aesthetics.
Why Choose Local Professionals for Your Deck and Patio Remodeling Near Me?
When it comes to deck and patio remodeling in Puyallup, partnering with local professionals like Build Source brings you a host of advantages. Our in-depth understanding of the area's climate, landscape, and architectural styles allows us to create outdoor spaces that not only look stunning but also thrive in our unique environment.
Experience in Designing Outdoor Spaces that Thrive in Our Area
Designing outdoor spaces that truly thrive in Puyallup requires a nuanced understanding of local aesthetics and functionality. Our experienced team has successfully transformed numerous decks and patios in the area, and we're well-versed in tailoring our designs to match your preferences while harmonizing with the surrounding environment.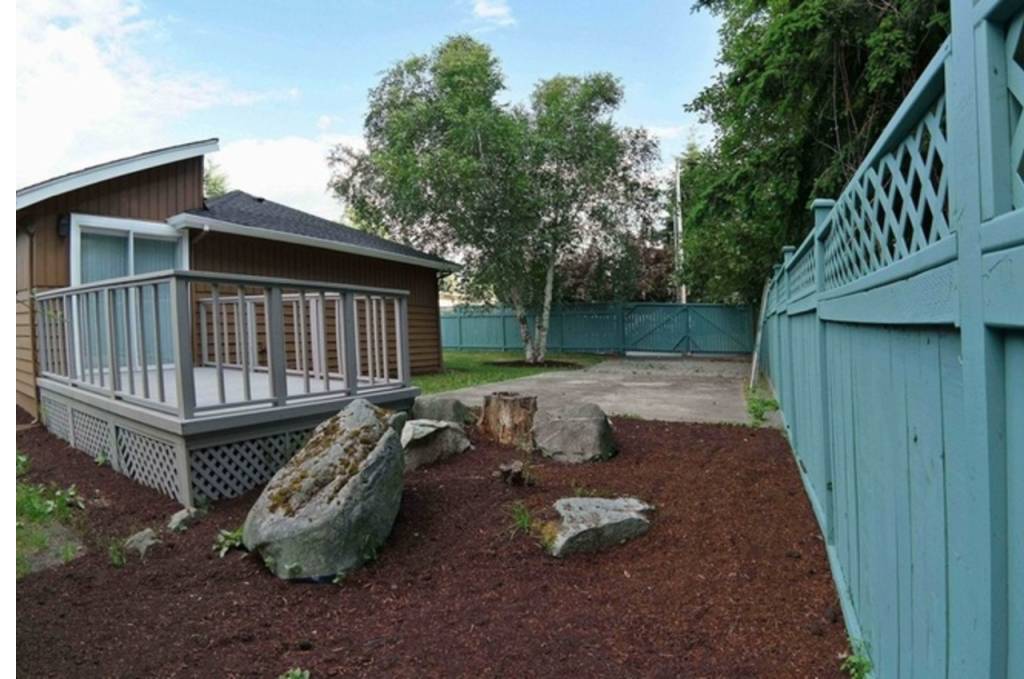 Faster Response Times and Personalized Customer Care
Choosing local professionals means you'll benefit from faster response times and personalized customer care. We're just around the corner, ready to address any questions or concerns you might have throughout your remodeling journey.
Tailored Deck and Patio Remodeling Solutions Near Me
At Build Source, we understand that no two homeowners are the same, and neither are their outdoor spaces. Our personalized approach ensures that your deck or patio remodeling project is uniquely tailored to your lifestyle, preferences, and budget. From the initial consultation to the final touches, we collaborate closely with you to create a space that truly reflects who you are.
Collaborative Design Process to Reflect Your Vision and Lifestyle
Your dreams are the foundation of our design process. Through collaborative discussions, we capture your ideas, style, and functional requirements.
Flexible Options to Accommodate Your Budget and Preferences
We believe that your dream outdoor space should be accessible to you, no matter your budget. Our flexible options allow us to tailor our services and designs to accommodate your financial considerations without compromising on quality or creativity.
Effortless Deck and Patio Remodeling Journey Near Me
Our seamless process guides you through each phase of the project, ensuring clarity, transparency, and exceptional results at every step. With us, your dream outdoor space is just a journey away.
Consultation: Discuss Your Goals and Explore Design Ideas
Your journey begins with a consultation tailored to you. During this phase, we sit down to discuss your goals, aspirations, and ideas for your deck or patio. We take the time to understand your vision and preferences, allowing us to shape the design concept around your unique style and needs.
Planning: Clear Project Timeline and Detailed Proposal
Transparency is key to a successful remodeling journey. Once we understand your vision, we create a clear project timeline that outlines every step of the process.
Construction: Skilled Craftsmen Bring Your Project to Life
The construction phase is where your ideas come to life. Our team of skilled craftsmen diligently executes the design with precision and expertise.
Start Your Deck and Patio Remodeling Journey Near Me Today!
Are you ready to transform your outdoor living space in Puyallup into a haven of beauty and functionality? The team at Build Source is excited to help you embark on this exciting journey.
Schedule a Consultation to Discuss Your Project Vision
The first step towards your new outdoor oasis is just a consultation away. We invite you to schedule a consultation with our experts, where we'll delve into your project vision, ideas, and requirements. This personalized meeting allows us to understand your goals and provide you with tailored insights, setting the foundation for a remarkable deck and patio remodeling experience.
Transform Your Outdoor Living Space with Build Source
Your outdoor space has the potential to become a breathtaking extension of your home, and Build Source is committed to making that potential come to life. With our expertise, local insight, and dedication to delivering exceptional results, your deck or patio will be elevated to a whole new level of beauty, comfort, and functionality.